Prior to this year, the only thing I knew about Bastille Day in France, was that it was a 4th of July-ish style holiday for the French revolution. But this year, with no French travel on the docket, and since I'm also learning how to speak French, I thought I'd finally look up the history behind the day.
The first thing I learned was Bastille Day is not actually called Bastille Day. Its full holiday name is la Fête Nationale or le 14 Juillet (14 July), Bastille Day is just what it is called in English.
The second thing I learned is that it commemorates a specific action taken in 1789. According to the British Library, the Bastille was actually a state prison on the east side of Paris that was attacked and overtaken by protestors.* "The prison had become a symbol of the monarchy's dictatorial rule, and the event became one of the defining moments in the Revolution that followed." The British Library described the people as an "angry and aggressive mob" which of course gave me major "Kill the beast" villager vibes.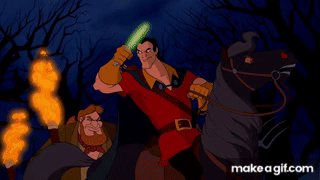 Unfortunately, Americans can't travel to France this year due to the COVID 19 travel ban. However, we CAN feel like we are there with these 9 France inspired Travel Instagram accounts.
9 French Travel Accounts
1. 
Parisian Mommy
- Karla is an original Pocket Palette supporter so we had to recognize her at the top of this list. Karla talks about the joys of being a Latina mommy in Paris, paired with beautiful pictures of her gorgeous family. She also is the host of
@latinasinparis
.
2. 
Leparisnoir
- A licensed tour group that gives walking tours of Paris with a focus on its Black history. They have two specialty tours: On the Left bank, the focus is on "Tracing the history of great intellectual, artistic, and political figures from Africa, the Caribbean, or the United States. We talk in particular about Negritude, Jazz, and the rise of the black question." The second tour takes place on the Right Bank...and "focuses on French multiculturalism. Between the land of immigrants and popular bastion, it is an active development of Parisian diversity."
3. 
Basically_french
 - Jen and Kris are two ex-pats in France who launched a blog about their love of their new French life. It's mostly pretty photos but they also include really cute drawings highlighting things like the differences in the U.S. and France. Like how people in the USA call abs (six-pack) and in France (tablettes de chocolat). 
4. 
Frenchcheeseboard
 - Ok, this is actually an NYC based business, but their account shares the finer aspects of fromage and how to love it properly. They offer in-person events, but their videos are just as helpful. 
5. ParisObviously - Is a huge community sourced account with supreme wanderlust photos from Parisians and travelers alike. This is a great catchall to learn about other photographers in Paris. Also, as a bonus, @freeaparis the photographer behind the account ParisObviously. Posts insta stories where you can get great video clips.
6. FrenchWordsJournal - Julien and Claire are the founders of French Words, a french language insta account. On this account though, they feature pretty pictures of Paris and Marseille with a light and airy filter, with some appearances of their sweet almost 2-year-old, Lily-Jance.
If you're looking for other Instagram accounts to help you speak French, check out this post here:
7. 
Loves_united_france_
- Follow for highly edited but beautiful photos. Another community sourced page, with travel inspo of all over France, not just Paris.
8. Freetimesomewhere - A smaller account sharing buildings and cityscapes photos around "Paris and Elsewhere." We're highlighting this page specifically because these photos are edited to look like cartoon paintings.
9. Fredvoyage14 - A seriously underappreciated account. Frederic is a travel photographer based in Caen Normandie. His photos give a rustic vibe and usually have a natural element.
I hope these French Travel Inspo Accounts are helping any French travel thirst you may have. Maybe scroll through these photos with a bottle of Champagne and a croissant while listening to this Jacques Brel playlist. If we all do our part, we'll be able to visit France again soon to take beautiful Pocket Palette in Paris photos like this one by @wanderonwards:
*Speaking of revolutions, Pocket Palette stands in solidarity with the Black Lives Matter Movement. Here are two causes that we are specifically focused on right now. 
Sign the petition here to seek justice for Breonna Taylor
Sign the petition here to seek justice for Vanessa Guillen. 
Click here to find your local BLM chapter.